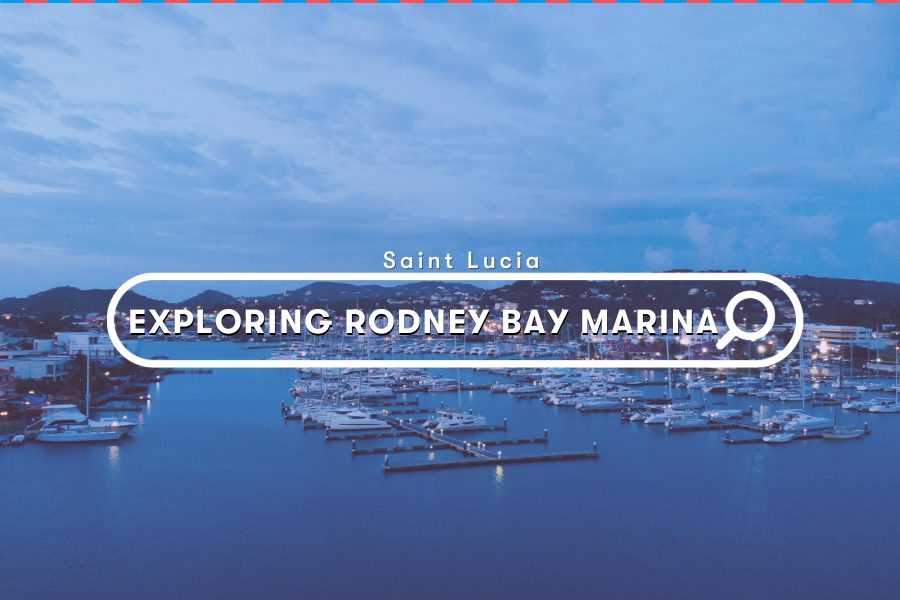 Things To Do In Rodney Bay Marina
One of the most popular tourist destinations in St Lucia, Rodney Bay and its stunning marina isn't far from the capital, Castries, and offers all you can from a Caribbean holiday. With a fantastic nightlife, plenty of things to do and an intriguing history, Rodney Bay car hire will be the cherry on top of a dreamy vacation.
Whether you're looking for places for couples or a family holiday to make life holidays, here's why Rodney Bay Marina is for you.
Rodney Bay St Lucia Has A Long History
Though its history may not be what draws the huge amount of visitors to the north of the island each year, it's certainly worth finding out about whilst you're there.
Named after British Naval Officer Admiral George Brydges Rodney, the British invaded the bay after feuding with the French.
Once disconnected, Rodney Bay is now joined to the rest of St Lucia by a causeway. Admiral Rodney set up forts in the much-loved Pigeon Bay in the 1700s which can still be seen to this day. In fact, the entire island still has an 18th-century theme, making it an interesting sight to behold.
Things To Do In Rodney Bay
From sunrise to well beyond sunset, there are activities to occupy your whole day while visiting Rodney Bay. Whether you want to relax or are ready to explore, let's see what's on offer in this beautiful part of St Lucia.
Get Ready To Dance
Rodney Bay is famous for its Friday Night Jump up on Gros Islet, so you better pack your dancing shoes if you're heading to the region for the weekend!
Not only is this a great opportunity to let your hair down, but also embrace the St Lucian music! The street party is filled with plenty of authentic cuisine to try, as well as learn some traditional Caribbean.
It will get quite crowded and loud, so if that's not your thing then perhaps avoid the village on a Friday night, however, it's a great way to feel like a local!
Reduit Bay
Possibly the most popular beach in the area, if not the island, Reduit Bay Beach has to be on your list of things to do in Rodney Bay.
Though it is popular, a short walk down the white sands will reveal more secluded areas. Partake in some water activities like kitesurfing or water skiing, lounge in the Caribbean sun or simply take in the fantastic views of the ocean and Pigeon Island.
Behind you are the luscious green rainforests of St Lucia, so your experience really can't get much more scenic.
Luxurious resorts and sports spots line the beach, with the chance to sign up for the inflatable obstacle course in the bay! Definitely an activity for the whole family, who will be able to complete it first?
Rodney Bay's Nightlife Is Impressive
It's not just on Friday nights that Rodney Bay's nightlife comes alive. In fact, there are plenty of bars, nightclubs and restaurants to occupy many an evening on your St Lucia trip.
Whether you just want to make the most of the delicious food on offer or get into full holiday mode with a cocktail or too, Rodney Bay Marina has everything you want from a vibrant evening scene.
Make Time For Some Retail Therapy
If you're after some souvenirs from your trip or just fancy strolling outside of the Caribbean heat, there are plenty of shops and malls in Rodney Bay to offer you some respite.
You can find plenty of familiar brands, however, the markets are where you'll find the hidden gems of St Lucia. Purchase something truly authentic to take home and dive straight into the St Lucian culture.
The markets will also give you some more insight into Rodney Bay's history, especially if you talk with a local or two.
Fishing, Yachts And Sailing
The area is well known for its marina, home to some seriously impressive yachts. In fact, the area is the finishing point for the Atlantic Rally for Cruisers each year, bringing in a huge amount of spectators and competitors.
Don't worry, if you don't own a yacht and won't be around for the race, then you can still get involved by going out on one of the fishing trips! See what you can catch and it might even be yours for dinner!
Though small, Rodney Bay Marina packs it all in. With a lively nightlife, dreamy beaches and plenty of things to do, will you make St Lucia your next holiday?
Make your St Lucia car hire with Finalrentals today.