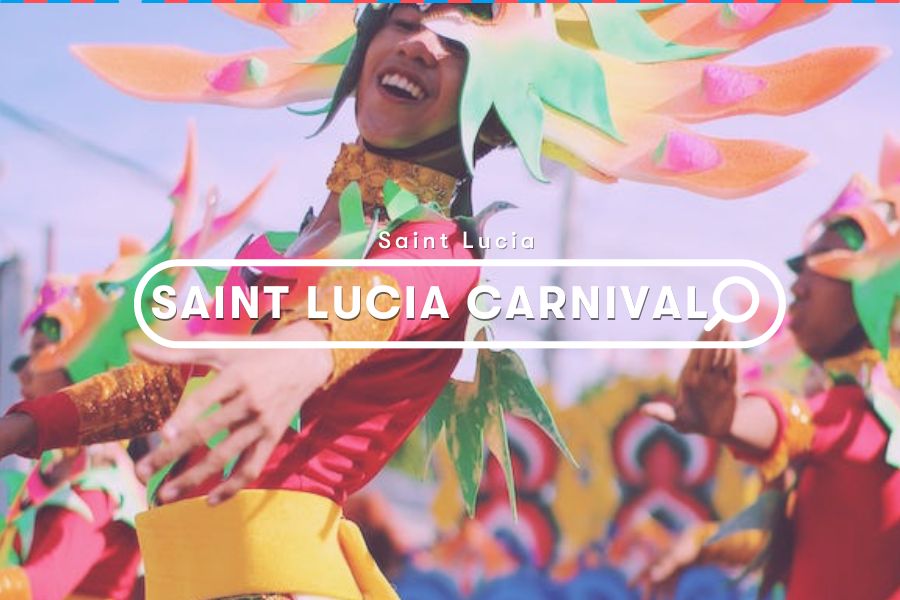 Events: Saint Lucia Carnival
Saint Lucia Carnival, one of the Caribbean's most anticipated events, celebrates joy, unity, and cultural pride. This dazzling festival, held annually, draws locals and visitors alike to partake in the revelry. Saint Lucia Carnival promises an unforgettable experience for everyone, from the pulsating rhythms to the flamboyant masquerade costumes. Immerse yourself in the island's rich cultural traditions, lively music, and colourful costumes.
Things to Do in Saint Lucia Carnival
Kick off the festivities by witnessing the Calypso Monarch Competition. Famous calypsonians compete with witty and thought-provoking lyrics. It highlights social issues and tells stories through song.
Experience J'ouvert
You can enjoy the lively spirit of J'ouvert. It is a pre-dawn party. Participants dance through the streets, covered head-to-toe in colourful paint and mud. It's an exhilarating and liberating experience.
Parade of Bands
Don't miss the vibrant Parade of Bands. Troupes wear awe-inspiring costumes. It showcases their dance moves to the infectious rhythms of soca music. Be prepared to join the revelry!
Eat Saint Lucian Food
Eat a variety of delectable Saint Lucian dishes during the carnival. From the spicy jerk chicken to the flavorful callaloo, the island's cuisine is a treat for your taste buds.
Special Facts About Saint Lucia Carnival
- Saint Lucia Carnival typically takes place in July, lasting several weeks. The festivities build up to the grand finale. It provides ample time for visitors to immerse themselves in the cultural delights.
- The festival has roots in African and European traditions, reflecting the island's diverse heritage.
- It represents Saint Lucia's national bird, the Amazona Versicolor (Saint Lucia Parrot.) It is often depicted in colourful carnival costumes, symbolizing the island's natural beauty.
Saint Lucia Carnival is a feast for the senses. You can dance to the rhythmic beats and wear vibrant costumes. So, indulge in the island's mouthwatering delicacies. This festival is a must-visit for anyone seeking a truly Caribbean experience.